Crystallized Fireplace Decoration Nano Glass Stone
Price:
| Grade | Size (cm) | Surface | Price |
| --- | --- | --- | --- |
| | | | |
Type:

Crystallized Stone

Color:

White

SupplyAbility:

50000square meters/month

Port:

jiujiang

Min. Order:

300 (

Square Meters

)

Packaging Detail:

wooden crate

Delivery Detail:

15days

Shipment Terms:

FOB,CFR,CIF

Payment Terms:

T/T,L/C,D/P,Western Union
Yu Huang
Telephone:
+86-791 88857108
Add to Basket
Product Description:
1.What is crystallized glass stone(the micro crystal stone )?
The micro crystal stone is an innovative product designed as a substitute for the rare natural white marble. It is superior to the natural white marble in terms of characteristics, where the micro crystal stone possesses extreme density making it anti-breakage, giving it zero water absorption qualities, and making it resistant to acidic and alkaline substances. at the pace that mankind is consuming the natural resources in today's world, the micro crystal stone is the ultimate solution, the superior alternative for the external and internal applications.
It is certainly a revolutionary product and the finest construction material of the 21st century.
2.Why choose crystallized glass stone(the micro crystal stone)?
The micro-crystal stone, also known as the micro-crystal glass, is a new type of high-level decoration material. It is derived from natural inorganic material through a high temperature process, and it possesses excellent characteristics including the followings:
1. High Performance
The micro-crystal stone has even texture and high density, which makes it crush resistant, anti-bending and high resistant resulting its performance being higher than natural stone. It can be used for long period with minimal damage.
2. Acid-proof alkalinity and anti-corrosion
Not only does the micro-crystal stone posses special micro-crystal characteristics, it also has special glass features such as a fine texture, shiny surface and light reflection effect.
3. Fine Texture
We have the flexibility to manufacture any colors as per customer requirements while also making up the defect of color differences, which exists in natural stone. While the product is widely used for interior and interior decoration of star-level hotels, subways, local landmark buildings, airports, and office building etc, it is more suitable for high-level home decoration.
4. Pollution-resistance and easy maintenance
The micro-crystal is a kind of inorganic crystalline material with stable chemical characteristics. Its acid proof alkalinity and anti-corrosion nature are superior to nature stone, specifically its anti-weather characteristics whereby it is unaffected by the wind or sunlight.
5.A wide application range
The water absorption rare of micro-crystal is quite low, close to zero. Several types of dirty pulps and dyed solution have difficulty in penetrating it. Any dirt on the surface is easily cleaned and it is convenient to mankind.
6. Heat-bend reformation
With the heating method, the micro-crystal can be made into various arched profiles and arched slabs. the process is simple and it allows us to save time, cost, material and resources.
7. No radioactive elements
In the process of manufacturing the micro-crystal stone, we have integrated the elimination of all the harmful radioactive elements that are found in natural stone from its components. It is therefore the safest and most environmentally friendly building material in our modern world.
Crystallized glass can be processed into slab, tile, countertop, column and vanity top, wash basin and etc. It is applicable for flooring, interior and exterior wall cladding, stairs and table. Contributed to the character of no color difference, so it is widely used for top grade hotel, business building shopping mall and such great construction.
Physical Parameter



Density

2.8 g/cm

Water Absorption

0%

Compressive Strength

126 Mpa

Radioactive

Class A (Suitable for indoor and outdoor)

Size

Slabs

2400/2600/2800/3000 x 1200/1300/1400/1500mm

Cut-to-size Tiles

30 / 40 / 50 / 60 / 80 / 100cm X 30 /40/50 /60/80 /100cm

12"x12", 24"X12", 24"x24" or customized size

Thickness

1.2cm,1.8cm (3/4'), 2.0cm, 2.5cm, 3.0cm,

Finishing

Polished, honed

Usage

Flooring, Walls, Stairs / Steps, Counter tops, Vanity, Paving / Curbstone, Pillar, Column, Border, Skirting, Window Sills

Quality Control

Thickness Tolerance

+- 1mm;

Polishing Grade

above 100 degree

Crack / Spot

EU / US Standard: zero

QC Standard

AQL2.5/4.0 ITS

Certificate

CE, ISO, GB/T19001-2008

Advantage

1. Own factory with stable supply;

2. Factory direct with good price and prompt delivery;

3. Good Management System for good quality;

4. Value-added service.
large glass white artificial stone of Packing

Inner Packing

Cover with foam and plastic film, corner paper board protection

Individual Carton

Individual carton packing with trademark is available upon request

Outer Packing

Plastic tapes in 6 sides, further strengthened with iron sheet in the corner

Shipping Mark

Natural Marking or customer logo / trademark are accepted

Port of Loading

Normally in Jiujiang, also in Guangzhou, Shenzhen etc,

Delivery Lead Time

Normally 10-15 days for one 20' GP, faster delivery is available upon confirmation

Trade Term

FOB, CFR, CIF, etc.

Loading Info.

Thickness

Qty per pallet

Pallets per 20ft container

QTY per 20ft container

Square Meter per 20ft container

Weight per 20ft container

Big slab size

3000*1200mm

12mm

25pcs

7

175pcs

600-900 m2

21000kgs

3000*1400mm

15mm

20pcs

7

175pcs

500-700 m2

21000kgs

3000*1500mm

20mm

15pcs

7

105pcs

350-500 m2

21000kgs

3200*1600mm

30mm

10pcs

7

70pcs

250-358 m2

21000kgs

















Installation Recommendations
Wall Cladding
1.Wall should be leveled and cleaned,
2.Fix the panel on the wall with wire and expansion screw tightly,
3.Fill the space between the panel and the wall with cement mortar of ratio 1:3,
4.Clean the extra mortar and dirt on the surface.
Floor Installation
1.Mark out the baseline of gound level,
2.Mix the mortar with ratio of 1 cement to 4 sand to have semi-day mortar,
3.Lay the mixed mortar in level with a layer of 3-4cm thickness,place the tile over the mortar and adjust the height properly to be leveled,
4.Remove the tile after level adjustment.Put a thin layer of cement powder on the mortar and add water on it to become wet,
5.Put the tile on top and gently knock with rubber hammer until it sealed with the mortar properly.Make sure the tile is leveled and has the same space between each other.Those tiles which are not leveled with others should be removed and repeat the leveling procedure in step 4.Genetally,the space between two tiles should be 2mm for water evaporation and normal expansion.
Daily maintenance of Micro Crystal Stone
1.The laying area of micro crystal stone can only be opened for use or stacking any item on top after at least 24 hours of filling the gap,
2.The ground must be covered with plywood or carpet for protection in case of doing other decoration work after the installation of micro crystal stone floor,
3.In areas like exit and entrance,the surface of micro crystal stone floor should be covered by carpet or plywood to protect it from the damage of abrasion of sand or other hard material.
4.Do not use general floor wax on micro crystal stone,General floor wax is an oil-based wax which is easily stuck to dust.
5.Please use rubber wheels for shopping cart and trolley on micro crystal stone floor,for the hard wheel may scratch and damage the surface,
6.Regular care and maintenance is the key for long lasting of micro crystal stone's high glossy and reflection.
Important Notice
1.Make sure the ground of laying area is dry and clean before laying mortar.The ratio 1:3(volume ratio) must be strictly followed and no extra water added during the installation progress,
2.In the choice of using white cement as the filling material,the strength and quality of the cement must be checked properly.
3.It is not recommended to store micro crystal stone outdoor for long time.It should be covered with rock wool in winter and moved into indoor 2 hours in advance before installation.It also needs to be covered with waterproof cloth when installing during the rainy days outdoor,
4.When using micro crystal stone as ground floor,2mm wild gap must be left between the joints for the benefit of the water vaporization and physical expansion.In the case of large-scale installation,it is recommended to leave an 8mm expansion joint,
5.It is recommended that the area of micro crystal stone to remain-not used-for at least 24 hours and kept 2-3 days before passing or storing items on top.
FAQ:
1) Q: How is your large glass white artificial stone of packing?
Slabs:nano crystal glass stone slabs are packed fumigated seaworthy wooden bundles;
Tiles: boxes (foam and plastic film inside) with plastic tapes in 6 sides, further strengthened with iron sheet in the corner. Individual carton packing or customized packing is available.
2) Q: How do I know the quality of large glass white artificial stone?
We'll send you the order update and product pictures for you to see for yourself. QC inspection by yourself / your friend / 3rd QC agent is accepted. And our QC standard is international AQL2.5/4.0 ITS standard.
3)Q:How do I place the order?
Just click below and mail us,
Contact Details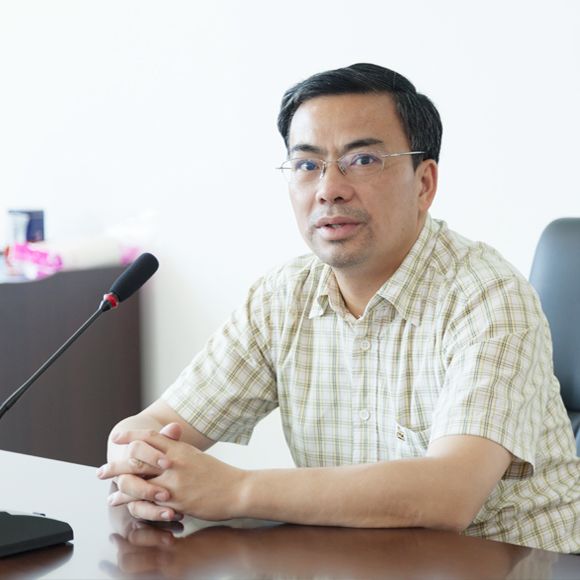 Yu Huang
Telephone:

+86-791 88857108

Fax No:

+86-791 88857109

Mobile:

+86-13970020269

Company Address

Room1002 10th Fl, Changqing International Trade Building, Hongcheng Rd No.8, Nanchang330002, Jiangxi, China
Send a message to this supplier