White Artificial Free Pore Nano Crystallized Panel
Type:

Artificial Stone

Color:

White

SupplyAbility:

100000square meters per month

Port:

jiujiang

Min. Order:

500 (

Square Meters

)

Packaging Detail:

wooden crate

Delivery Detail:

15days

Shipment Terms:

FOB,CFR,CIF

Payment Terms:

T/T,L/C
Yu Huang
Telephone:
+86-791 88857108
Add to Basket
Product Description:
Nano crystallized glass, also known as white marble floor,marmoglass, is a new type of high-level decoration material. It is derived from natural inorganic material through a high temperature process, and it possesses excellent characteristics including the followings:
1.High Performance
2.Acid-proof alkalinity and anti-corrosion
3.Fine Texture
4.Pollution-resistance and easy maintenance
5.A wide application range
6.Heat-bend reformation
7.No radioactive elements
Crystallized glass can be processed into slab, tile, countertop, column and vanity top, wash basin and etc. It is applicable for flooring, interior and exterior wall cladding, stairs and table.
Slab Size:

2400x1400(1300)mm

2600x1400(1300)mm

2800x1400(1300)mm

3000x1400(1300)mm

Cut-to-Size

300x600mm

12"x24"

600x600mm

24"x24"

800x800mm

32"x32"

900x900mm

36"x36"

1000x1000mm

40"x40"

1200x1200mm

48"x48"

Accept Customized Nanoglass Cut-to-size !!

Thickness: 10mm 18mm 30mm

Application : kitchen countertop,bathroom vanity top,any tops,flooring,wall cladding,stairs and so on.
Product line
Our products and project
Package&Shipping
Installation Recommendations
Wall Cladding
1.Wall should be leveled and cleaned,
2.Fix the panel on the wall with wire and expansion screw tightly,
3.Fill the space between the panel and the wall with cement mortar of ratio 1:3,
4.Clean the extra mortar and dirt on the surface.
Floor Installation
1.Mark out the baseline of ground level,
2.Mix the mortar with ratio of 1 cement to 4 sand to have semi-day mortar,
3.Lay the mixed mortar in level with a layer of 3-4cm thickness, place the tile over the mortar and adjust the height properly to be leveled,
4.Remove the tile after level adjustment. Put a thin layer of cement powder on the mortar and add water on it to become wet,
5.Put the tile on top and gently knock with rubber hammer until it sealed with the mortar properly. Make sure the tile is leveled and has the same space between each other.Those tiles which are not leveled with others should be removed and repeat the leveling procedure in step 4.Genetally,the space between two tiles should be 2mm for water evaporation and normal expansion.
Daily maintenance of Nano Crystallized Glass Stone
1.The laying area of nano crystallized glassstone can only be opened for use or stacking any item on top after at least 24 hours of filling the gap,
2.The ground must be covered with plywood or carpet for protection in case of doing other decoration work after the installation of nano crystallized glass stone floor,
3.In areas like exit and entrance,the surface of nano crystallized glass floor should be covered by carpet or plywood to protect it from the damage of abrasion of sand or other hard material.
4.Do not use general floor wax on nano crystallized glass stone,General floor wax is an oil-based wax which is easily stuck to dust.
5.Please use rubber wheels for shopping cart and trolley on nano crystallized glass floor,for the hard wheel may scratch and damage the surface,
6.Regular care and maintenance is the key for long lasting of nano crystallized glass stone's high glossy and reflection.
Important Notice
1.Make sure the ground of laying area is dry and clean before laying mortar.The ratio 1:3(volume ratio) must be strictly followed and no extra water added during the installation progress,
2.In the choice of using white cement as the filling material,the strength and quality of the cement must be checked properly.
3.It is not recommended to store nano crystallized glass stone outdoor for long time.It should be covered with rock wool in winter and moved into indoor 2 hours in advance before installation.It also needs to be covered with waterproof cloth when installing during the rainy days outdoor,
4.When using nano crystallized glass stone as ground floor,2mm wild gap must be left between the joints for the benefit of the water vaporization and physical expansion.In the case of large-scale installation,it is recommended to leave an 8mm expansion joint,
5.It is recommended that the area of nano crystallized glass stone to remain-not used-for at least 24 hours and kept 2-3 days before passing or storing items on top.
FAQ:
1) Q: How is your large glass white nano glass tile of packing?
Slabs: nano crystallized glass stone slabs are paked fumigated seaworthy wooden bundles;
Tiles: boxes (foam and plastic film inside) with plastic tapes in 6 sides, further strengthened with iron sheet in the corner. Individual carton packing or customized packing is available.
2) Q: How do I know the quality of large glass white nano glass tile?
We'll send you the order update and product pictures for you to see for yourself. QC inspection by yourself / your friend / 3rd QC agent is accepted. And our QC standard is international AQL2.5/4.0 ITS standard.
Contact Details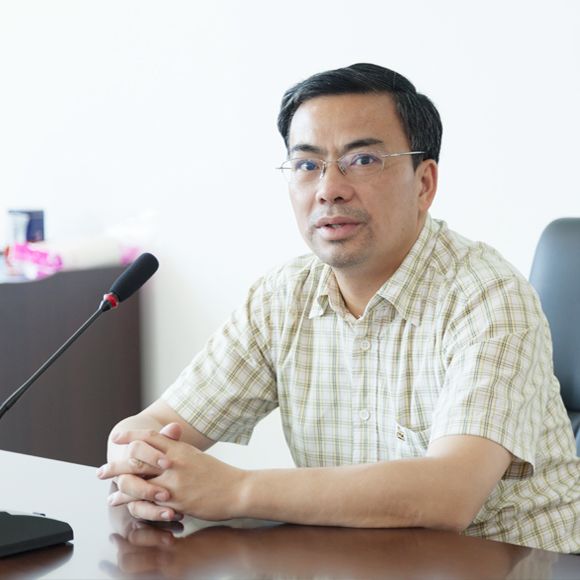 Yu Huang
Telephone:

+86-791 88857108

Fax No:

+86-791 88857109

Mobile:

+86-13970020269

Company Address

Room1002 10th Fl, Changqing International Trade Building, Hongcheng Rd No.8, Nanchang330002, Jiangxi, China
Send a message to this supplier